Paint Day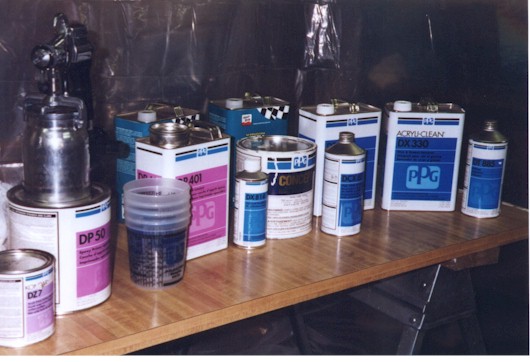 This is what it took to paint the car.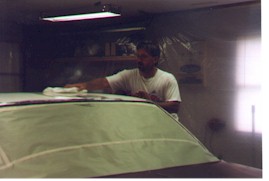 This is my dad and I wiping the car down with thinner.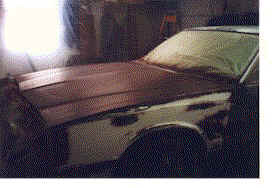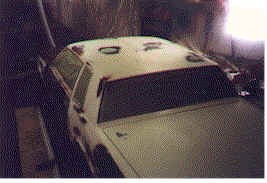 This is the car with the primer surfacer.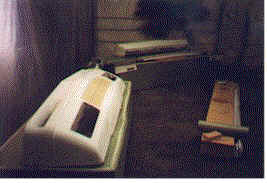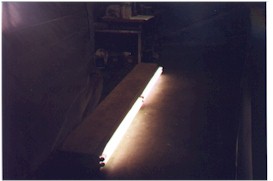 These are the plastic parts ready to be painted. These are lighted stools my dad came up with to help us paint the top of the car and see the bottom.